Staff Directory
Gary Kummer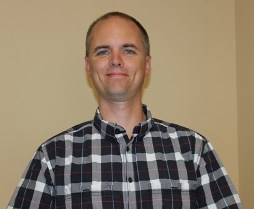 Director of Adult Services
Phone: (908) 707-1112 x22 or (908) 725-8544, x612
Gary graduated from Ramapo College with a Bachelor's in Social Work in 1997. Immediately after graduation he began his career in Social Services at the Non-Profit organization Terria Del Sol in Sunland, California where he was a Job Coach to multiple crews that cleaned at the local Mall and local Car Dealership.
From 2000 through 2005 Gary worked for The Arc of Morris County in the Supported Employment program as a Job Coach and then as the Manager of the Supported Employment program. He also worked in the Arc Morris Group Homes and Supported Living Program as a Support Counselor.
In 2005 Gary was hired at The Arc of Somerset County as the Assistant Director of Employment Services. In this role he worked with the Gannett, Jill Court, and Branchburg Adult Training Centers. In June of 2014 Gary became the Director of Employment Services. In 2016 the Employment Services and Residential Services departments were combined into one department – Adult Services. In September of 2016 Gary became the Director of Adult Services.