E-Donate
E-Donate
Donations can be made to The Arc of Somerset County by either clicking here or by mailing a check made payable to: The Arc Foundation of Somerset County, 141 South Main St., Manville, NJ 08835
If you have any questions, please call our Development Office at 908-658-3805.
---
2017 - 2018 Achieve With Us Annual Appeal
A Message from the Executive Director
For the adults that we serve, it is imperative that we continue support their health and wellness as they age. The opportunity for exercise, recreation and community interaction is vital to their quality of life and allows for the adults we serve to enjoy all that their communities have to offer.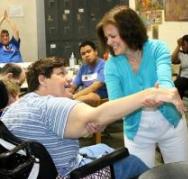 Often these activities require some level of funding and unfortunately, this funding is not always available.  As we kick off 2018, we look to our neighbors, friends and families to help support this opportunity for fulfilling our adult day program with a "healthy living" curriculum
At the start of the New Year, our financial resources will continue to be stretched thin and this will impact all of our programs and services for the individuals we serve. Our hope is to have a fully equipped "Health and Wellness" curriculum located at our Branchburg Adult Training Center.
To support The Arc of Somerset County's annual appeal for this initiative, please make your donation by clicking here or sending a check payable to The Arc Foundation of Somerset County, 141 South Main Street, Manville, NJ 08835- Attention 2017/18 Annual Appeal.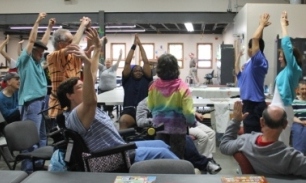 We hope you consider The Arc in 2018 and know that you can help us make a difference as you contribute to the "Health and Wellness" curriculum for the individuals we serve who are living with intellectual and developmental disabilities.

Wishing you and your family a happy and healthy New Year! Thank you for all that you do for The Arc of Somerset County.
All the best,

Lauren Frary
---
The Arc of Somerset County Now Listed as a Charity on AMAZON SMILE!
Do you shop on Amazon? Now those shopping trips can support The Arc of Somerset County as well. Use this unique link before adding items to your cart and 0.5% of the price of your eligible purchases will go to The Arc of Somerset County. Happy Shopping!
---