Ways to Give
Give Today!
Make a gift today through one of the options explained below. Thank you in advance for your generous support!
Direct Mail:
Make checks or credit card transactions payable to:
The Arc Foundation of Somerset County
141 South Main Street
Manville, NJ 08835
Contact Information:
Phone #: (908) 658-3805
Email: lisamariea@thearcofsomerset.org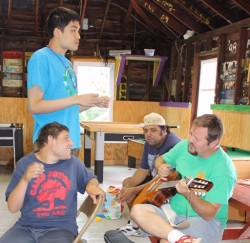 Donate Online:  Donations can be made to The Arc of Somerset County by clicking here.
Did you know…
Many employers support monthly charitable giving through payroll deductions and corporate matching gifts? You may be able to double or triple your gift if your employer has a matching gift program. For more information about workplace giving programs at your company, please contact your Human Resources Department.
Gifts In-Kind
The Arc Foundation of Somerset County welcomes in-kind donations that are in very good condition. We make every effort to pick up needed items. If you wish to make an in-kind donation, please call Lisa Marie Arieno at (908) 658-3805.
Give Monthly
Monthly giving is a way you can donate to The Arc Foundation of Somerset County conveniently and automatically. Monthly giving provides a steady, cost-effective source of income for The Arc to support programs.
Direct Mail:
You can arrange for The Arc Foundation of Somerset County to send you a monthly donation invoice if you prefer to send your gift by mail. Contact: Lisa Marie Arieno, (908) 658-3805.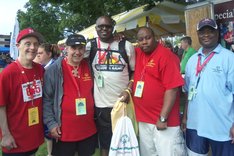 Donate Online:
Using a credit or debit card, you may set up an Arc Foundation of Somerset County online- giving account. Your online-giving account will automatically generate a receipt for each donation. The system will also generate a personal monthly giving history report, which you may download and retain for your financial records. You have the options to make changes to your account at any time.
Employer Matching Gifts:
Many employers today support monthly charitable giving via payroll deduction, and some will even increase the value of your donation to The Arc of Somerset County through the company's employee matching gift program. For more information about workplace giving programs at your company, please contact your Human Resources