Step Up For The Arc Walk & 5K Run
---
The 2017 Arc Walkathon & 5K run will be held on Saturday, June 3, 2017 at Duke Island Park in Bridgewater. 
Registration for the run will begin at 7:30 am with the run starting at 8:15 am. The Awards Ceremony will be at 9:15 am. Registration for the walk will begin at 8:30 am with the walk starting at 10:15 am.
Please click on one of the links at the bottom of the page to register as a walker or runner.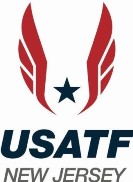 Registration fees for this year's event are:
Adult Walker (18 & older) - $20
School Age Student Walker - $10
Youth Walker - $5
Adult Runner (18 & older) - $20
School Age Student Runner - $10
Youth Runner - $5
Sponsorship opportunities are currently available. Please contact Lisa Marie Arieno at 908-658-3805 or at lisamariea@thearcofsomerset.org or click on the link below for more information.

We hope to see you there!. 
---
Please click on the links below to register as a walker or runner, create a fundraising page or to obtain Sponsorship information: