Camp Jotoni's "Clubs for Cabins" 1st Annual Golf Outing
Join us on Monday, September, 17, 2018, from 10:30 am-7:00 pm, at the Watchung Valley Golf Club  in Watchung for the 1st Annual Camp Jotoni Golf Fundraiser! 
This event will help us raise the important funds needed to continue Camp Jotoni's journey to new year-round cabins and respite programs for our special needs community and campers.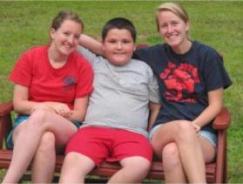 On-line Ticket Purchase is no longer available. 
Golf Tickets, Dinner Tickets and Raffle Tickets are available for purchase at the event on Monday, September 17, 2018, starting at 10:00 am.  We hope to see you there!
---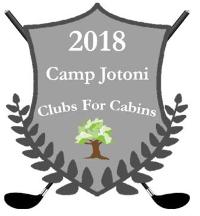 Raffle!
We are excited to announce that we are selling raffle tickets for six great prizes!.  You can purchase your tickets in advance or buy them at the event.  The tickets are 1 for $25, 3 for $60, or 5 for $100.
Winner need not be present for the drawing. Prizes will be drawn in the order listed below.

Prize #1 - A one week stay at a 4 bedroom Cape Cod Beach House
Enjoy a week at a the beach in Cape Cod, during the off-season September 2018-May 2019, where you can walk a half mile down a sandy lane
to the beautiful Cape Cod Bay.  The home includes wifi, smart TV with cable, stereo, DVD/CVR, board games and a swap library.
Prize #2 - Golf foursome at Watchung Valley Golf Club
Win a 'Do-over' on the course at Watchung Valley Golf Club.  You'll get another chance to explore the deep past of this historic club, which was nominated for Golf Digest's prestigious "Remodel of the Year" award and as a "Best in State" candidate for New Jersey. 
Prize #3 - 1 week stay at a Wildwood condo 
Enjoy a week in beautiful Wildwood, during the off-season September 2019-May 2019) at a condo that contains 3 bedrooms (king, full, two twins) and 2 bathrooms (one in king room). The condo is situated in Wildwood and is a 15 minute walk to the beach
Prize #4
-
A round of Golf at Green Knoll Golf Club
Invite three friends to join you for a round of golf at the Green Knoll Golf Club located in Bridgewater.  Green Knoll Golf Course opened in 1960 and features a rolling layout with some slight elevation changes at times and a good mix interesting holes.  Green Knoll plays at 6,443 yards and par 71 (36-35) from the longest of four sets of tees.   
Prize #5 - Girls Night Out!
Enjoy the company of three (3) of your friends with wine and cheese refreshments followed by your choice of an express facial with exfoliation, a 50 minute massage OR a min-Pedicure & Signature Sea Salt Manicure at Skin Deep Salon and Spa located in New Providence, NJ.
Prize #6 - Golf threesome at Baltusrol Golf Club
Join a club member for a round of golf on the Lower Course at Baltusrol Golf Club on Tuesday, November 6, home of the 2016 PGA Championship. This once in a lifetime opportunity gives you the chance to play where the pros play. Includes lunch and drinks.
---
Contribution to the Event
If you can't attend the event, you can still support the Golf Event and Camp Jotoni's Renovation Plan by making a donation either on line or via the mail.  
Gifts are tax-deductible to the full extent provided by law.  The Arc Foundation of Somerset County's Tax Identification# is 30-0205474.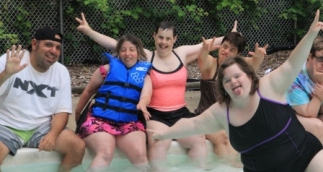 ---
The schedule of events includes:
Registration: 10:00 am
Lunch: 10:30 am – 12:00 pm
Start/Scramble: 12:00 pm
Cocktails/Dinner/Awards: 5:00 pm – 7:00 pm
For more information about the event, please contact Lisa Marie Arieno at 908-658-3805.
For more information about the Camp Jotoni Capital Campaign, please click here.