Camp Jotoni's End of Summer Celebration
Last's year's celebration at Camp Jotoni was such a success we're doing it again in 2017!  We hope you will join us at Camp Jotoni on Sunday, August 13, from 12:00 pm to 4:00 pm for this rain or shine event celebrating the summer of 2017!  
Activities include face painting, DJ and much more! More activities will be added as we get closer to the date. NEW this year: Beer Tasting! Admission is free, ticket prices for food and beer to be determined. In addition, there will again be a Tricky Tray Basket Auction and a Special Raffle! 
Check back mid-spring for more details!  Please contact Laura Ziegler @ lauraz@thearcofsomerset.org if you have any questions.
All proceeds from this event will go towards the Camp Jotoni Capital CAMPaign. The Arc Foundation of Somerset County is a 501 (c)3 non-profit organization. EIN number 30-0205474.
.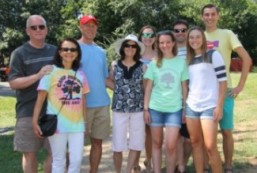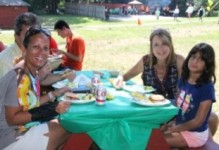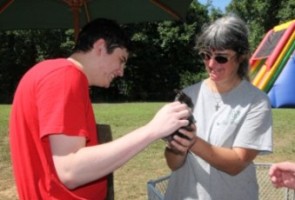 To view more photos from the 2016 event, please click here.  We hope to see you at this year's event!
---
The Arc of Somerset County has been providing summer camp and recreation programs to children and adults with disabilities for over 40 years. Since then, Camp Jotoni has opened its grounds to individuals with special needs and their families each spring to share the excitement of our unique camp experience.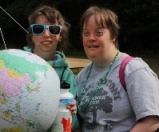 The goal for 2017 is to raise a minimum of $300,00 additional dollars so we can begin work on our first cabin. Donations to the Capital Campaign will help us renovate our facilities and expand our camp services to ensure we continue to meet the needs of those we serve. In addition, we will have the ability to open our facilities for private use to our constituents and to the Warren Township Community.
Please consider making a contribution to The Camp Jotoni Capital Campaign and help grow with us!
---
Please click on the button below to make a donation to the Camp Jotoni Capital CAMPaign.
You can share this page with your friends and family or you can also create your own personal campaign page to raise money for the Camp Jotoni Capital Campaign here.  Feel free to use parts of our message and you can also write you own appeal and add your own photo.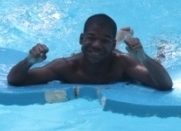 CONTACT INFORMATION
To schedule an in person meeting to discuss plans for Camp Jotoni's Revitalization Project and your interest in supporting the campaign, please contact Lisa Marie Arieno at 908-658-3805 or e-mail at lisamariea@thearcofsomerset.org
To learn more about Camp Jotoni, please click here.
---