Step Up For The Arc Walk & 5K Run
---
The 2017 Arc Walkathon & 5K run will be held on Saturday, June 3, 2017 at Duke Island Park in Bridgewater. 
Registration for the run will begin at 7:30 am with the run starting at 8:15 am. The Awards Ceremony will be at 9:15 am. Registration for the walk will begin at 8:30 am with the walk starting at 10:15 am.
Please click on one of the links at the bottom of the page to register as a walker or runner.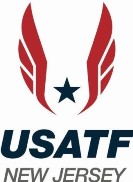 Registration fees for this year's event are:
Adult Walker (18 & older) - $20
School Age Student Walker - $10
Youth Walker - $5
Adult Runner (18 & older) - $20
School Age Student Runner - $10
Youth Runner - $5
Sponsorship opportunities are currently available. Please contact Lisa Marie Arieno at 908-658-3805 or at lisamariea@thearcofsomerset.org or click on the link below for more information.

We hope to see you there!. 
---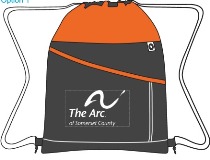 This is a friendly reminder to please register to the upcoming "Step Up for The Arc" 5K and Walk event- happening Saturday morning, June 3rd at Duke Island Park.
Feel free to join an already existing Adult Services Program Team or create your own team by clicking here. 
Click on here to view the current teams for The Arc of Somerset County's event.
In order to receive a backpack, you MUST register online or via mail by Monday, May 15th! Supplies are limited!
---
Please click on the links below to register as a walker or runner, create a fundraising page or to obtain Sponsorship information: