Adult Employment Services
---
---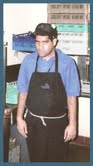 Working Hard
When Damandeep joined the Branchburg Adult Training Center, he immediately embraced the paid work available at this center-based program with enthusiasm and a willingness to learn. As the months went by, Damandeep agreed to explore the responsibilities necessary to work at several of The Arc's ongoing employment enclaves based in the community. When a permanent position opened up at one of the janitorial sites, he eagerly accepted the chance to become a regular member of the team.
In September of 2012, one of The Arc's long-time employers needed to fill an open dishwasher position. Damandeep again jumped at the chance to work an additional two days per week in the community. He quickly mastered the skills and production requirements of the job receiving an employment offer from our business partner in short order.
When not scheduled for one of these community-based positions, Damandeep continues to be productive in his center-based program. He truly epitomizes the spirit of Employment First by accessing the full spectrum of work opportunities available to him. We honor and applaud his initiative and success.
---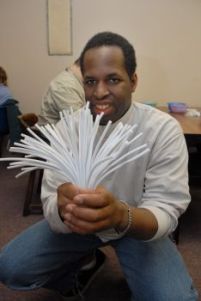 The Arc of Somerset County offers a variety of options for adults and families seeking services and programs that foster continued development and growth beyond the school years. We provide center-based and community-based services as well as support for the transition from school to vocational life.
Program closings and delays due to inclement weather will be listed on the following sites:
---
To contact our Employment Services Department please call 908-707-9130, x22 or email garyk@thearcofsomerset.org.