Adult Employment Services
---
---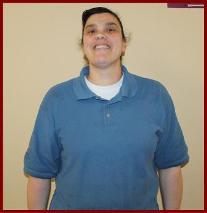 Working Hard
Danielle is a highly capable and skilled woman known for her desire to laugh, joke and work. Danielle worked in the deli department at Shop Rite Paramus from 1991 until 2012 – an impressive tenure.
Unfortunately, Danielle's mother passed away in 2005 followed by her father in 2011. These life events prompted Danielle's to leave her job at Shop Rite as she courageously took a step toward a new life and moved into the Arc's Union Avenue Apartments in January 2012. Because of her abilities and desire to work Danielle was able to secure a job washing dishes and serving food for Chartwell's Food Services Management Company at the Montgomery Middle School with the assistance of our Supported Employment department.
Almost immediately, Danielle became very popular with her co-workers for her great work ethic and her friendly and out-going personality. Her impact and achievements were such that in 2013 she was honored as the Chartwell's Employee of the Year for the state of New Jersey. We thank and applaud Danielle for her hard work, dedication to her job and her courage and willingness to develop the next phase of her life with The Arc of Somerset County. We are proud to present her as the Success Story of the Year for Employment Services in 2015.
---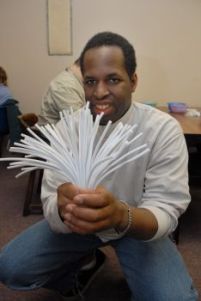 The Arc of Somerset County offers a variety of options for adults and families seeking services and programs that foster continued development and growth beyond the school years. We provide center-based and community-based services as well as support for the transition from school to vocational life.
Program closings and delays due to inclement weather will be listed on the following sites:
---
To contact our Employment Services Department please call 908-725-8544, x612 or email karenk@thearcofsomerset.org.