Camp Jotoni
---
Camp Jotoni's 40th Birthday Celebration!
Join us on Sunday, August 28, from 12:00 pm to 4:00 pm as we celebrate 40 summers at Camp Jotoni! This rain or shine event will be held at camp, which is located at 51 Old Stirling Road, Warren NJ 07059.
Activities include face painting, bouncy slide, balloon making, DJ and much more! Admission is free and food will be available for $5.00.
In addition, there will be a Tricky Tray Basket Auction and a Special Raffle! Baskets include Keurig, L'Oreal, Vera Bradley items and much more! The Special Raffle items are:
Golf 3-some At Baltusrol – home of the 2016 PGA  Championship.  Includes golf, cocktails and lunch
1 week off-season stay at a 4 Bedroom Cape Cod Vacation Home
Golf 3-some at Hamilton Farms – includes golf and caddies.
Please go to campjotoni.org for more information and a complete list of prizes.  
The cost of Tricky Tray Basket Auction tickets is 1 sheet (25 tickets) for $25.00. Special Raffle tickets are 1 ticket for $25.00 or 3 tickets for $60.00.
Tickets can be purchased by downloading and completing the Ticket Reservation form below. The completed form, along with payment made out to The Arc Foundation of Somerset County, should be mailed to The Arc Foundation of Somerset County, 141 So. Main St., Manville, NJ 08835. Special Raffle tickets ONLY can be purchased via the phone by calling 908-725-8544, x 600.  If you get voicemail, please leave your name and phone number only and someone will get back to you within 24 hours, Monday-Friday.
We are excited that several past Camp Counselors will be joining us!  Camper and Camp Counselor Awards & Recognition Ceremony will be at 3:00 pm, with the drawing for the raffle items immediately following.
An RSVP is requested to Laura Ziegler at lauraz@thearcofsomerset.org or at 908-658-3805 by Thursday, August 25th. We hope you will join us for this FREE family event!
All proceeds from this event will go towards the Camp Jotoni Capital CAMPaign. For more information about this campaign, please click here.
If you would like to purcahse a ticket or tickets for the Special Raffle prizes ONLY using your credit card, please call 908-725-8544, 600.  If you get voicemail, please leave your name and phone number only and someone will get back to you within 24 hours, Monday-Friday.
The Arc Foundation of Somerset County is a 501 (c)3 non-profit organization.  
EIN number 30-0205474.
---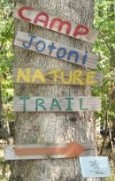 Information About Camp Jotoni
---
The Arc of Somerset County has been providing summer camp and recreation programs to children and adults with disabilities for almost 40 years. Since then, Camp Jotoni has opened its grounds to individuals with special needs and their families each spring to share the excitement of our unique camp experience.
Our goal for Camp Jotoni is to have this very special camp facility opened for year round respite programs. Respite programs offer parents of campers a much needed break from the daily care of their child/young adult. In order to have this service, we must continue to raise funds to help support new insulated buildings and facilities that can be operated in all four seasons.
The goal for 2016 is to raise 1.5 million dollars. Donations to the Capital Campaign will help us renovate our facilities and expand our camp services to ensure we continue to meet the needs of those we serve. In addition, we will have the ability to open our facilities for private use to our constituents and to the Warren Township Community.
Please consider making a contribution to The Camp Jotoni Capital Campaign and help grow with us!
You can share this page with your friends and family or you can also create your own personal campaign page to raise money for the Camp Jotoni Capital Campaign here.  Feel free to use parts of our message and you can also write you own appeal and add your own photo.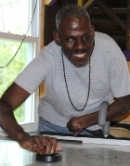 CONTACT INFORMATION
To schedule an in person meeting to discuss plans for Camp Jotoni's Revitalization Project and your interest in supporting the campaign, please contact Lisa Marie Arieno at 908-658-3805 or e-mail at lisamariea@thearcofsomerset.org
To learn more about Camp Jotoni, please click here. 
---
Please take a moment to view our Capital Campaign video
---
Year-Round Fun at Camp Jotoni!

Sounds of joy and laughter fill the campgrounds. Warm summer showers, cool splashes in the pool, songs sung around a campfire are some of the shared memories created at Camp Jotoni, located in the rural Warren, New Jersey. Sponsored by The Arc of Somerset County, Camp Jotoni is a day and residential camp for children and adults with intellectual and developmental disabilities. Campers are ages five to adult. Camp Jotoni is set on 15 acres in Somerset County, and the camp features a junior Olympic size pool, cabins, dining hall, playgrounds, open air pavilions, unspoiled woods, and nature trail.
---
Help Fund A Camper
In order to support all families, The Arc of Somerset County has created an individual Camp Jotoni Campership Fund called "Help Fund A Camper". This fund is a scholarship program that will help provide the financial assistance to those families who need additional support to be able to access Camp Jotoni's Programs.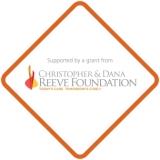 ---
---
---
---

Camp Jotoni is accredited by the American Camp Association