The Achievement Center at RVCC
Academics
The Achievement Center at Raritan Valley Community College is a three year, certificate based, post-secondary program for students with intellectual, and developmental disabilities.
Student-centered design of both college and career plans, and individualized strategies to meet the demands of college level assignments and removal of barriers to content, receptions and learning expression are central to each student's experience.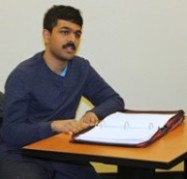 Academically inclusive and specialized classes include instruction in:
Technology
Liberal studies                                                      
Campus engagement
Employment strategies
Social learning opportunities
Interpersonal communication
College assignment strategies
Each student learns differently and each student demonstrates their knowledge in various ways. Use of portfolio works, audio and outline form college-level assignments are all available to our students.
Peer mentors are utilized for both academic and social support. Students have access to instructors before and after classes for additional instructional support as well as access to sessions to develop individualized organizational and answering strategies.