The Achievement Center at RVCC
For Students and Families
College is an exciting and often uncertain time for every student; particularly for Achievement Center students who have not yet experienced a college academic lifestyle. Some items to keep in mind as you experience college together with your student:
Things to know:
Academic life at home: There will be in-class work and homework. Sometimes, barriers to completing assignments become apparent once school begins.  It is not an expectation that families assist their student with tasks like typing, organizing, answering assignments, etc. Achievement Center staff is able to work on these items with each student. However, it is important to communicate early and often if barriers or concerns are presenting themselves at home. While some of our classes are designed to support success in integrated RVCC offerings, there is a limit to the amount of time we can spend 1:1 with each student to remain fair to them and their classmates within a class that covers content support. Time to complete previously assigned homework in class is often not possible. We are happy to arrange study times, alternate organizational meetings, etc., please ask.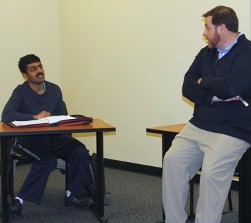 Of course, if a family's typical support includes academic task assistance we ask that only the issues of access to information or methods of communicating this information and organization are supported – not the content. We are happy to show you some of methods in this and some helpful accommodations to discuss such as recording a voice memo answer instead of typing long passages if there is an issue with fatigue or physical barriers. Similarly, "interviews" and discussions with your student to draw out content and learning are also appropriate – short of providing answers. Again, if your home life will consist of supporting your student with assignments we are happy to support you. We ask that this is kept in mind to uphold the academic integrity of our program and students.
Motivation: Like any college freshman there will be nerves, periods of doubt, boredom and perhaps lack of clarity or motivation. While we take time each class to check in with our students, their expressions of motivation and comfort may be different at home. We program to formally check in on this mid semester with the family team however again, please communicate early and often if you are concerned about such things.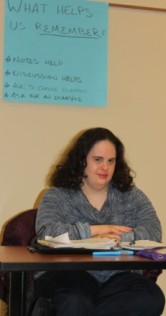 Arrangements for access: Keep in mind; we are not removing academic challenges. Like all college programs, The Achievement Center will present our students with challenges that are new to them and often, very different from those encountered in their secondary school career. What we are committed to removing however are barriers to learning and expressing knowledge. There are myriad ways in which assignments, modes of expression and alternate types of participation can be honored for each student. Please keep this in mind if you observe struggle or nervousness with regard to the work presented. We are happy to discuss and try new means of learning and demonstrating student skill. Like all of us, this may mean a period of trial and error to find what works.