Jeanette McClew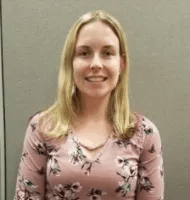 Director of Parents and Children Together
Phone: (908) 725-8544 x637
Jeanette McClew is a Licensed Social Worker (LSW) who received her Bachelor of Science degree in Sociology from Rutgers University and her Master of Social Work (MSW) from Kean University. 
Jeanette began her career working with adults with developmental disabilities and metal health disorders.  As she managed multiple residential programs, Jeanette focused on the dignity and rights of the individuals and as a result was a recipient of a "Culture of Caring" Award.   Jeanette delivered intensive in-home services to youth suffering from a developmental disability and mental health disorders. 
Before returning to The Arc of Somerset County, she helped improve access to treatment for youth with substance use disorder in her role as a substance use navigator. Jeanette has a certified therapy dog who is eager to work and help those in need.