Staff Directory
Jonedel Pangan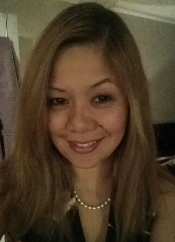 Director of Financial Services
Jonedel joined with The Arc in September 2007 as a Senior Accounting Specialist. She was promoted to Assistant Director of Payroll/Payeeship Services in 2008 and most recently, was appointed Director of Financial Services. Her previous experience includes property management, internal audit, and supply accounting.
Jonedel holds a Bachelor's Degree in Accounting and a Master's Degree and Business Administration from Rider University. She is also a certified member of the Institute of Management Accountants (IMA) and Non Profit Accounting Professionals.
Jonedel 's past six years with the agency has allowed her to gain knowledge and insight into our programs as well as the agency's financial needs and challenges. She has also had the opportunity to work directly with our funders, employees, families, and persons served.
Jonedel loves travelling, outdoor dining and attending ball games. She has a dog named Betty that she adores so much.