Join Us!
The 2021 Arc Angel "Unmasking Our Heroes"
When: Friday, October 15th 2021
Time: 7:00pm - 10:00pm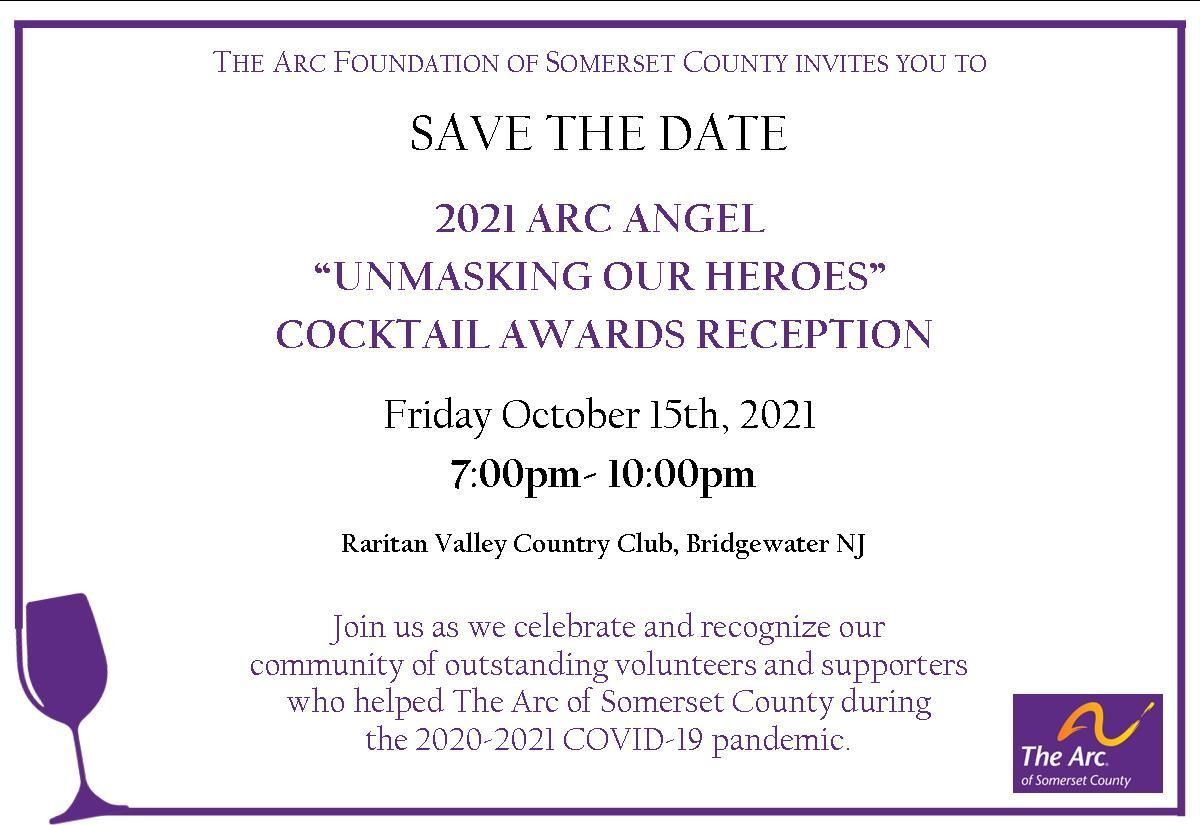 As we pass the one year anniversary of the start of the COVID-19 pandemic- we reflect March of 2020, when the whole world came to a halt. We went from going about our work in pursuing our mission and vision for those with disabilities on a day to day basis to being in the position of protecting the health, safety and welfare of over 750 individuals served.
To accomplish this, we collaborated with our community partners. and volunteers to provide much needed resources such as food, PPE, supplies and other necessities. We worked closely with our state and county officials to ensure the most up to date information and guidance was available and assimilated into our business practices.
This fall, we will be publicly recognizing the efforts of community supporters, who quickly responded to the call with the resources and supports needed to overcome the seemingly endless burdens of the pandemic.  Their response allowed us to serve and support those who live with a disability in our communities during this most crucial time in our history.
Please SAVE THE DATE to attend a very special cocktail reception on
Friday evening, October 15th at Raritan Valley Country Club from 7PM-10PM.  
This event will be held to honor our community of supporters for their outstanding contributions and selfless acts of volunteerism during the pandemic.
For More Information: e-mail: foundation@thearcofsomerset.org  908-658-3805
Sponsor this Event- Sponsor an Awardee to Attend
Purchase and Online Ad for the Program Journal Here