2019 Arc Angel Ruby Reception & Casino Night Fundraiser Will Be Friday November 1st 2019 Bridgewater NJ
Thanks to everyone who participated and supported The 2018 Arc Angel Ruby Reception!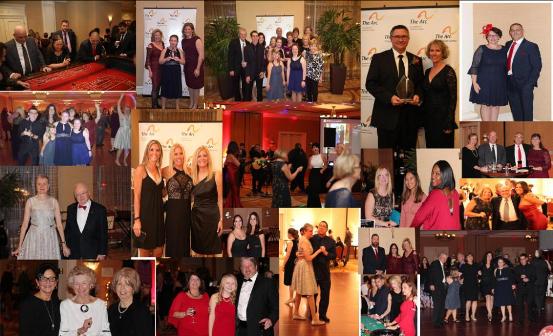 ---
The companies below will be honored at the 2018 Arc Angel Ruby Reception & Casino Night Fundraiser. These three professional companies have individually and collectively helped us move from concept to reality for our Camp Jotoni revitalization project.
BW Bosenberg & Company Landscape Architects
A comprehensive landscape architectural firm specializing in residential, corporate and municipal landscape site planning and   design since 1989; providing services to individuals, private developers, state agencies, corporations and institutions. The firm has been recognized by the New Jersey Chapter of American Society of Landscape Architects (NJASLA) for outstanding professional achievement, and has been highlighted in several publications, including New Jersey Countryside magazine.
Carroll Engineering Corporation
Founded in 1973, Carroll delivers highly-regarded professional services including water facilities engineering,wastewater engineering and municipal engineering to a wide range of authority, municipal, public and private clients in the region. They are focused on identifying and eliminating potential problems and always take an innovative design approach.
Cerminara Architects
Established in 1990, Cerminara Architects is a full service, multi-disciplined firm. They provide architectural, planning, and interior design services for corporate, industrial, and residential projects. With more than seven million square feet designed and built, the company has established a strong client base and a loyal following.
---
Thank you event sponsors!
Diamond Sponsor
AT&T
B.W. Bosenberg Corporation
 Ruby  Sponsor
Composecure
Carol Fanning
Pearl Properties
Wellcraft Construction
Mr. & Mrs. Andy & Ann Silwanowicz
Jasper Sponsor
Meeker Sharkey and Hurley, LLC
Santander Bank
Brown & Brown of Lehigh Valley
Gem Supporters
Gem Appraisers Laboratory Inc.
Mr. Laurence Weppler & Ms. Madeline Devine
Alman Group, LLC
 Arc Angel Sponsor
Mr. & Mrs. Anthony Pasek
      Mrs. Roe Patterson
 Name Listing
Mr. & Mrs. Anthony & Debra Albanese
Van Doren Oil
---