Camp Jotoni
2020 Camp Registration Opens February 22 2020 at NOON!
The 2020 Camper Application will be available 2/22/20 at 12pm on our website CampJotoni.org.
There are a few registration items that are important to note before registration begins at noon on February 22, 2020.
If you have any questions or concerns please Email Josh Burke.  We will set up a time and place to assist anyone who may need help with the online system. 
Contact Us with General Questions
Josh Burke, Camp Director  Email: JoshB@TheArcofSomerset.org
Staffing Questions, Vicky Thornton Assistant Director Email: VickyT@TheArcofSomerset.org
Camper/Enrollment Questions, Kristen Wells Assistant Director Email: KristenW@TheArcofSomerset.org
Finance/Billing Questions, Kristel Duaso Finance Department Camp Administrator Email: KristelD@TheArcofSomerset.org
---
---
---
Day Camp Week 1: June 29 – July 3

Residential Weeks 2-3: July 5 – July 17

Residential Weeks 4-5: July 19 – July 31

Residential Weeks 6-7: August 2 – August 14

Day Camp Week 8: August 17 – August 21

Day Camp Week 9: August 24 – August 28
To view a 3D video of our proposed 1st cabin, please click below.
Please take a moment to view our Camp Jotoni Capital Campaign video
---
Fun at Camp Jotoni!

Sounds of joy and laughter fill the campgrounds. Warm summer showers, cool splashes in the pool, songs sung around a campfire are some of the shared memories created at Camp Jotoni, located in the rural Warren, New Jersey. Sponsored by The Arc of Somerset County, Camp Jotoni is a day and residential camp for children and adults with intellectual and developmental disabilities. Campers are ages five to adult. Camp Jotoni is set on 15 acres in Somerset County, and the camp features a junior Olympic size pool, cabins, dining hall, playgrounds, open air pavilions, unspoiled woods, and nature trail.
To learn more about Camp Jotoni, please click here.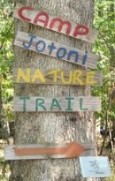 Information About Camp Jotoni
---
Camp Jotoni Capital Campaign
The Arc of Somerset County has been providing summer camp and recreation programs to children and adults with disabilities for over 40 years. Since then, Camp Jotoni has opened its grounds to individuals with special needs and their families each spring to share the excitement of our unique camp experience.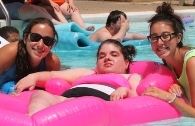 Our goal for Camp Jotoni is to have our camp facility opened for year round respite programs. Respite programs offer parents a much needed break from the daily care of their child/young adult. In order to have this service, we must continue to raise funds to help support new insulated buildings and facilities that can be operated in all four seasons.
In 2020- we are seeking to raise $550,000 to get cabins 3 & 4 accessible, heated and air-conditioned and that sleeps 12, with 3 ADA accessible bathrooms, and storage cubies. 
For more information on how you can help, please contact
Lisa Marie Arieno, Director of The Arc Foundation of Somerset County: lisamariea@thearcofsomerset.org
908-658-3805
To help raise funds via email and social media, please activate our crowd-funding page and personalize your message TODAY!
---
CAMP JOTONI CAPITAL CAMPAIGN CONTACT INFORMATION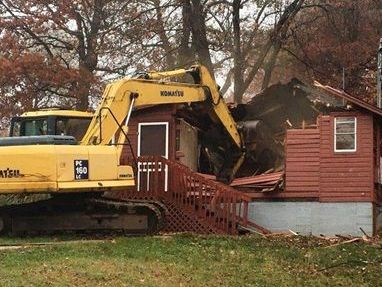 To schedule an in person meeting to discuss plans for Camp Jotoni's Revitalization Project and your interest in supporting the campaign, please contact Lisa Marie Arieno at 908-658-3805 or lisamariea@thearcofsomerset.org.
You can visit our Foundation Office located at 45 Route 202 South, Ste 100, Far Hills, NJ 07931, for a full review of the renovation project or we will be happy to meet  you at Camp Jotoni this summer for a 20 minute discussion about this campaign.
---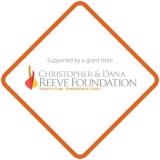 ---
---

Camp Jotoni is accredited by the American Camp Association