Camp Jotoni
Camp Administrators
---
Josh Burke, Director

Josh Burke first came to Camp Jotoni as a volunteer at the age of 14. Over the years he has served as a counselor, head counselor, night director, and assistant director.
Josh is a committed advocate for people with special needs, and has worked or volunteered with Arcs across the state of New Jersey on several projects. In addition to his camp responsibilities Josh operates a web design and marketing company. Josh resides in Bridgewater, NJ with his wife and two sons.
---
Chris Reagan, Director of Travel Camp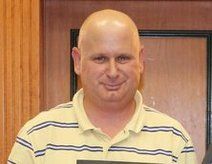 Chris Reagan began his career with The Arc in 1992, after graduating from Rutgers University. Chris has worked with children and adults with special needs in a camp setting for over 25 years - 17 of which have been as Director of Camp Jotoni. Chris has taught special education in both private and public schools for over 16 years. Currently he is a Middle School Vice Principal.
Chris' summers are spent walking the grounds of Camp Jotoni and reconnecting with many returning campers each summer. He is married and has a daughter that has spent many spring and summer days with him at Camp Jotoni.
---
Vicky Thornton, Program and Personnel Coordinator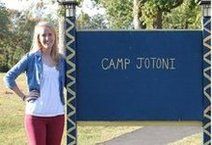 Vicky started working at Camp Jotoni when she was in high school as an hourly counselor. Over the last eight years she worked her way up to the position of Assistant Director at camp.
Vicky holds a Bachelors degree in Mathematics Education from Juniata College, and is currently working towards her Masters degree in Special Education from Rutgers University. During the off-season from camp Vicky teaches mathematics at a local middle school.
---
Kristin Wells, Program and Personnel Coordinator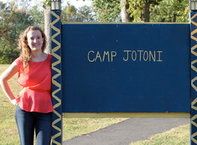 Kristen Wells has been involved with Camp Jotoni since 2007. She started working as an hourly counselor at camp and held the positions of residential counselor, head counselor, and Program & Personnel Coordinator before becoming Program Director in 2016.
Kristen Wells holds a Masters in Special Education from The College of New Jersey. While in college she was involved with the Career in Community Studies Program, assisting college-aged students with disabilities in their academic, vocational and social goals. In the camp off-season Kristen is an elementary Special Education teacher in Morristown, NJ.
---
Jessica Peyser, Night Director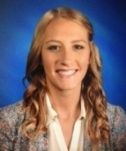 Jessica Peyser started working at Camp Jotoni as a residential and day camp counselor in 2009 and has worked every summer since as a counselor before becoming the Night Director in 2014.  During the school year Jessica works as a paraprofessional at a special needs school in Chatham, and is pursuing a masters degree in special education at night.  Jessica is also involved in fundraising for and volunteering with the Special Olympics, an organization which provides children with disabilities the opportunity to be involved in sports.  She looks forward to another exciting, fun-filled summer at Camp Jotoni.