Jerry Davis Center For Children & Families
---
Developmental Childcare
Ages: 3 months to 7 years
Hours: 7:30 am-6:00 pm, year round
Schedules: Full and Part time available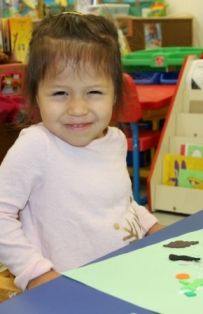 Your search for affordable, quality childcare ends here! Centrally located in Somerset County, the Jerry Davis Center for Children and Families has been providing outstanding services for over 40 years. Our facility is clean and cheerful with a fenced-in outdoor play ground and an indoor play area that are available for daily structured and free play. Children are taught by a certified Teacher and trained Teacher Assistants who are certified in CPR and First Aid. We meet NJ Division of Children and Families required teacher/child ratios and all staff have DCPP background checks. A keypad at the entrance provides added security. Our tuition includes daily breakfast, hot lunch, morning, and afternoon snacks.
the School utilizes the creative curriculum which helps children grow socially, emotionally and physically in an environment that is professional, positive and nurturing. We focus on the individual needs of the child and believe each child has individual strengths that can be built upon and challenges that provide opportunities for growth.
Our classroom management techniques promote positive behaviors appropriate to the developmental abilities of each child. The classroom environment is designed to meet the individual needs of the children to ensure a smooth transition from one activity to another. High interest activities are provided to motivate and challenge each child to learn new skills.
Childcare services are available to children with special needs and typically developing children. Special needs includes children with communication delays, autism, physical challenges, sensory processing disorders and behavior challenges. Early Intervention therapists are welcome! The Center offers inclusion opportunities for our children with developmental disabilities with their typically developing peers.
Given that a child's life revolves around the home, we believe it is essential that the parents and teachers communicate on a regular basis. Daily notes are given to parents. Families are invited to participate in classroom activities.
When searching for quality childcare, remember the four X's: professional expertise, reasonable expense, decades of experience, and lots of extras. We at the Jerry Davis Center for Children and Families are here to assist you.
Hablamos Espanol.