Jerry Davis Center for Children & Families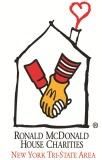 ---
Congratulations to the Jerry Davis Center for children and families for receiving the 2015 Somerset County Disability Advocate Award! 
---
The Jerry Davis Center for Children and Families, established in 1972, has been providing quality services to children and their families for over 40 years. Our New Jersey licensed childcare facility is located in Manville and easily accessible from most major Somerset County roadways.
The mission of the Jerry Davis Center for Children and Families(JDCCF) is to ensure every individual's optimal growth and development. JDCCF's comprehensive, interdisciplinary programs are designed to meet the physical, cognitive, social, and emotional needs of children who have a diverse range of abilities. These programs are staffed by dedicated professionals including teachers who may be licensed and certified in both early childhood and special education. We challenge, nurture, respect, support and inspire all participants and staff to excel and achieve their personal best.
The Center offers four instrumental programs: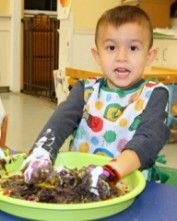 The school is open from 7:30 a.m. to 6:00 p.m. with Before and After Care available. Flexible schedules are available to accommodate parent's busy schedules.
Jerry Davis Center for Children and Families
141 South Main Street
Manville, NJ, 908-725-2266
Where children are challenged and grow.
---
2018 Grantor

---
To contact the Jerry Davis Center For Children and Families, please call 908-725-8544, x629 or email jillg@thearcofsomerset.org.