Residential Services
---
The goal of the Residential Services Department is to provide a safe and healthy place to live, to provide a learning environment, to integrate individuals into their community, to offer varied recreational opportunities, and to provide the supports required for individuals to achieve their goals and create a permanent home.
The Arc of Somerset County's Residential Services Department provides services to 118 men and women with intellectual and developmental disabilities in twenty-six different locations throughout Somerset County. Over 200 staff provide support in one of four types of programs based on the level of support and supervision required: Group Homes, Supervised Apartments, Supported Living Programs, and Respite Care Services.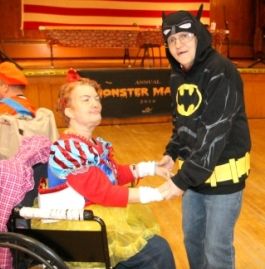 The Direct Support Professionals, Program Management, and Administration for the Residential Department provide a great number of services and supports that include:
Medical Oversight - as directed by a person's personal doctor.

Accessibility - The continual reassessment process to ensure that all programs are accessible to ensure independence to the greatest level while ensuring safety.

Recreation - as desired by one, many or all.
---
The Buzz
---
---
To contact the Residential Department please call 908-725-8544, x612 or email karenk@thearcofsomerset.org