Clinical Services
The Arc of Somerset County's Clinical Services Department is staffed by professionals trained and experienced in social work, psychology, sociology, recreation services, education, nursing and divinity. Services are delivered by a team that includes Clinical Support Specialists, Community Connections Support Specialists, a Nurse Supervisor, registered nurses, licensed practical nurses and a chaplain. We help the over 300 consumers within The Arc's residential and employment services with psychosocial, physical and life issues through direct observation, assessment, planning and treatment.
Nurses provide 24 hour medical advisement to staff throughout the agency. In addition to these "on-call" services, nurses are posted throughout all four employment centers and in various residential programs to provide health care monitoring, assessment and treatment. They also provide health related trainings, such as "Consumer Health", "OSHA", and "Lifting" to all employees in the agency and are available to all consumers to train them in all areas of physical well-being.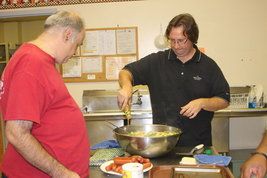 Support Specialists provide behavioral support to enable individuals to fully participate in their homes, jobs and communities. Clinical Support Specialists provide behavior analysis and support guideline development and monitor the acquisition of appropriate community mental health services. Community Connections Support Specialists act as advocates, support individuals in their pursuit of self-advocacy skills, and assist consumers in finding and accessing community resources that enhance physical, emotional and spiritual well-being.
Support Specialists are also responsible for training and assistance to staff. Some offerings include Physical Non-Violent Crisis Intervention and Critical Crossroads—an examination of the dual diagnoses of intellectual disabilities and mental illness and Dementia Care.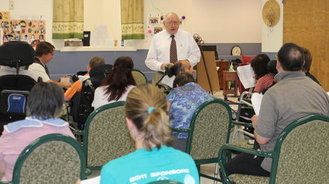 Also on staff in the Clinical Services Department is an agency chaplain who assists individuals in connecting to places of worship of their choice and who supports individuals with issues such as grief and loss. The agency chaplain leads Celebrations of Life to honor those individuals served who have passed away.
The Clinical Services Department also is active in offering supportive group activities, such as our men's psychoeducational group, Band of Brothers, and our Tuesday Times social club. Service provision is limited to those consumers who are active participants in The Arc's Residential and Employment Services departments.
For further information, please contact Sharon McClellan, LSW at sharonm@thearcofsomerset.org or at 908 725-8544, x635.
---