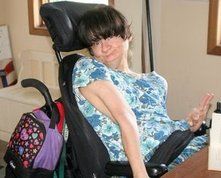 Managing a loved one's benefits and finances can be a very stressful job and time consuming for parents and/or guardians. The Arc of Somerset County offers assistance through its Representative Payee Program. The main objective of the program is to help the consumers in directing their benefits and to act in the best interest of the consumers. The program also aims to empower, involve and support individuals to the best of their abilities in the day to day management of their funds.
The Arc started the Payeeship in 2004 as a pilot program with 21 consumers. The program took off after gaining a reputation of paying the bills promptly, great record keeping and outstanding assistance with reports like Social Security, Medicaid, Medicare and HUD Applications.
The Payeeship Program continues to grow. The focus remains on improving the quality of life of the consumers and delivering the best possible service. Our consumers in the program enjoy the following benefits:
• Access to their money when they need it
• Access to their financial records anytime
• Assurance that bills are paid on time
• Opportunity to attend camps and classes
• Opportunity to travel with guided tours
• Security that assets are safeguarded
• Security that loss of Medicaid Eligibility is avoided
• Timely and worry free completion and submission of reports to Social Security, Medicare and Medicaid
• Representation to Social Security for benefit eligibility redetermination.
• Assistance in the submission of income and medical documentation as requirements for HUD rent recertification.
• Elimination of the need to deal with Maximus
For more information, please contact Antoinette Bell at 908-725-8544 ext. 623 or antoinetteb@thearcofsomerset.org.
---
To contact the Payeeship Program, please call (908) 725-8544, x623, or email antoinetteb@thearcofsomerset.org