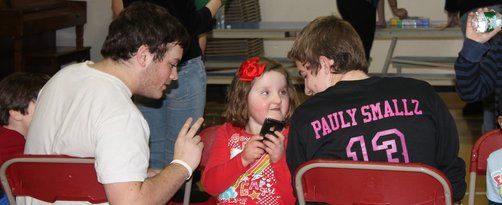 Family Support - Kids' Night Out
Kids' Night Out Program offers fun and entertainment to children with intellectual and developmental disabilities and their siblings aged three to 12 years of age. Children participate in recreation and craft activities while their parents enjoy an evening out.
This Fee for Service program is offered on the third Friday of the month at The Arc's Main Office in Manville and on the first Friday of the month from October through May at Rutgers Preparatory School in Somerset, NJ.
Registration for both locations is on a first come first serve basis, with registration starting 30 days prior to the scheduled event. Check The Arc's Event Calendar for the next scheduled event.to register please contact Mary at 908-725-8544 x624 or at marya@thearcofsomerset.org