Welcome to The Arc of Somerset County
Thank you to the runners, walkers, sponsors, family members, persons-served, and volunteers who came this Saturday, May 4 to support the Annual Step Up For The Arc Walk & 5K Run! Link to the run and walk pictures on our Facebook page is included below.
---
Celebrating 40 Years of Service
The Arc of Somerset County serves individuals with developmental disabilities and their families from birth through the senior years of life through our many programs and services in Somerset County. Today, we serve over one thousand children, adults, and their families in 33 locations including 27 group homes and apartments, four employment centers, the Jerry Davis Center for Children and Families, and Camp Jotoni.
---
---
Family Needs Assessment
If you are the parent of a child aged birth to 21 with an intellectual and/or developmental disability, you are invited to complete an online survey: the Family Needs Assessment (FNA). Information from this survey will help organizations such as The Arc, early intervention programs, family-related and human service organizations better understand what needs are the most critical to families and seek funding to provide for those needs. Take a few minutes to complete this survey today!
---
2013 Step Up For The Arc Walk & 5K Run
The Arc of Somerset County will hold its Annual Step Up For The Arc Walkathon & 5K Run on Saturday, May 4, 2013 at Duke Island Park in Bridgewater. Registration begins at 8:30 am and the race begins at 9:30 am with the walk immediately following.
The 5K is a USATF-NJ sanctioned and Grand Prix event. There will be cash prizes for top male and female finishers.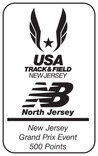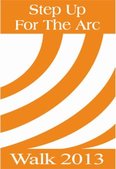 ---
To provide our stakeholders with an opportunity for feedback, we would like to ask that you share your recent experience with us regarding our services.
---


---