Welcome to The Arc of Somerset County
---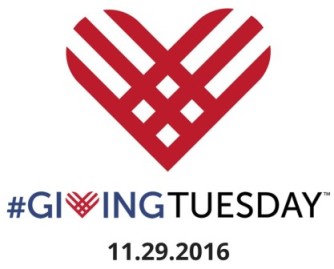 A Letter for the Executive Director
Dear Families and Local Volunteers of The Arc of Somerset County,
 
The Arc of Somerset County will once again be participating in this year's #GivingTuesday! In case you haven't heard, the goal of #GivingTuesday is to create a global day of giving back, which celebrates generosity and kindness. The day itself falls on the Tuesday following American Thanksgiving each year. #GivingTuesday for 2016 is November 29th. 
 
Our #givingtuesday campaign in 2015 helped raise funds to support our new music and art programs,  our yoga program and our annual holiday and Halloween events for the adults we serve.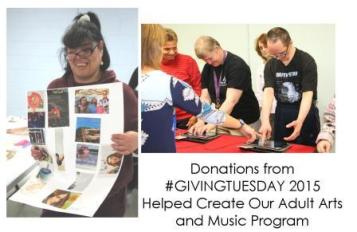 The vision of The Arc Foundation of Somerset County is to ensure the financial viability of The Arc of Somerset County's programs which support lifetime achievement and success of each of the individuals served.
As the individuals we serve age, The Arc's services need to be modified and expanded to meet our residents changing needs, as well as our goal of providing a safe and healthy place to live. Currently, The Arc of Somerset County serves 97 adults in our residential programs. Over 35% of adults are over the age of 60. Many of these adults have experienced cognitive decline, and have aging and related needs. In addition, 15% of those we currently serve are between 40 and 50 years old and we will soon need to start planning for their needs as they age.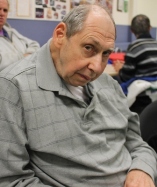 Helping us to create the supports for individuals to age in place is just one way you can provide for  The Arc of Somerset County through your donation.
The campaign starts at 12:00 AM midnight ON 11/29/16. But donating now can only help us reach our campaign fundraising goal!
Please make your donation through our secure online donation page, or make a check payable to The Arc Foundation of Somerset County, 141 South Main Street, Manville, NJ 08835- Attention #GivingTuesday Campaign.
 
We hope you feel the energy surrounding Tuesday, November 29th and know that you can make a difference!
All the best,
Lauren Frary
Executive Director
 
---
Contact Information

The Arc of Somerset County serves individuals with developmental disabilities and their families from birth through the senior years of life through our many programs and services in Somerset County. Today, we serve over one thousand children, adults, and their families in 33 locations including 27 group homes and apartments, four employment centers, the Jerry Davis Center for Children and Families, and Camp Jotoni.
The Arc of Somerset County is located at 141 South Main Street, Manville, NJ 08835 and our phone number is 908-725-8544.
There are limited spaces in our parking lot. Visitors can park in meter-free spots on South Main Street.
---
---


---
---
---
If you are from an outside agency and interested in registering for PRE-SERVICE TRAINING CLASSES, please click below for more information.