E-Donate
E-Donate
Donations can be made to The Arc of Somerset County by either clicking here or by mailing a check made payable to: The Arc Foundation of Somerset County, 141 South Main St., Manville, NJ 08835
If you have any questions, please call our Development Office at 908-658-3805.
2019-2020 Achieve With Us Annual Appeal
A Message from the Executive Director
The end of 2019 marks an incredible year of change for The Arc of Somerset County as the agency moved towards finalizing its transition to a "Medicaid Fee for Service Model".
While we integrated these operational challenges with success, we continue to face  challenges sustaining vital subsidies for the growing number of Somerset County families with children in need of our specialized services.
Our requests for increased subsidies for our preschool/daycare  program at The Jerry Davis Center for Children and Families have drastically risen since 2018 with a  number of children  living in households that are at or below the poverty line.  For families who have a child with a disability or learning delay, the financial constraints are even more overwhelming. 
Our goal is to remove the financial barriers to quality child care while providing important comprehensive services to children with disabilities.  The Jerry Davis Center for Children and Families is the only Developmental Daycare in Somerset County and surrounding counties serving students with intellectual and developmental disabilities alongside their typically   developing peers. Our active-learning curriculum helps children grow socially, emotionally, cognitively and physically in an environment that is professional, positive and nurturing. 
To support The Arc of Somerset County's Jerry Davis Center for Children and Families, please help us address this current need in our fiscal gap by contributing toward our end-of-year annual appeal to help us raise $30,000 to fully support up to 15 children in our programs for the remainder of the year.
Your donation toward the Student Tuition Assistance Program for families living below the poverty level in and around the Somerset County area will make a difference in a child's opportunity to receive the early education that is needed during critical developmental stages. We thank you for your consideration toward this much needed end of year appeal for The Arc of Somerset County.
Lauren Frary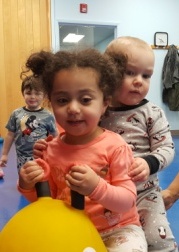 ---
To support The Arc of Somerset County and help us secure Student Tuition Assistance Program funds for the upcoming year, please make your donation through our website or make a check payable to The Arc Foundation of Somerset County, 141 South Main Street, Manville, NJ 08835- Attention: Annual Appeal JDCCF  
Thank you for your commitment to help The Arc of Somerset County's Jerry Davis Center for Children and Families Program continue to help children and families in need into the New Year!  May 2020 bring you much health and happiness from our Arc family to yours!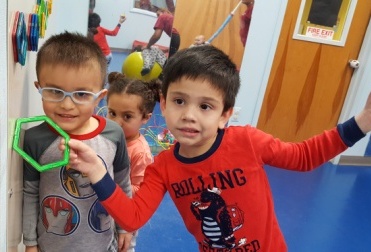 ---
The Arc of Somerset County Now Listed as a Charity on AMAZON SMILE!
Do you shop on Amazon? Now those shopping trips can support The Arc of Somerset County as well. Use this unique link before adding items to your cart and 0.5% of the price of your eligible purchases will go to The Arc of Somerset County. Happy Shopping!
---